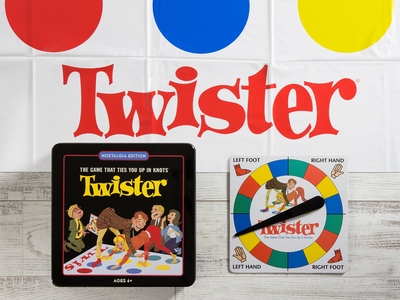 Winning Solutions Game Company
Twister Nostalgia Tin
In 1966, the host of a late night show and a famous actress played the game on air. The sight of the two entwined and entangled, sent the audience into hysterics and Americans rushing to the stores to buy their own Twister game. Three million copies blew off the shelves in the first year as the Twister game took the nation by storm. This 1966 Nostalgia Edition is captured in a unique collectible tin, which houses a vintage Twister Mat and Spinner.
Product number: 24506
Average Rating:
4.5
Votes:
1
Reviews:
5
Price: $
29.99 USD
Condition:
new