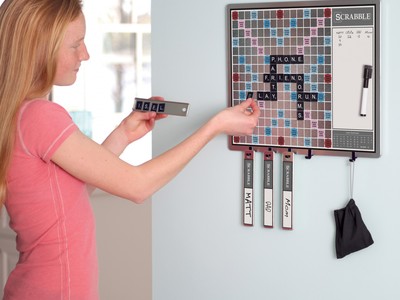 Winning Solutions Game Company
Scrabble message Board
Now you can play America's favorite word game in style. This unique Scrabble set comes with a scoring area printed on the message board game and a dry erase marker so you can keep score right on the board. After you make your play and draw your tiles, you can hang your rack on one of the hooks on the bottom of the board and play again whenever your next turn happens to be. Leave messages on the board with the dry erase marker or by using the Scrabble letter tiles to spell out a message.
Product number: 22101
Average Rating:
4.5
Votes:
1
Reviews:
5
Price: $
34.99 USD
Condition:
new