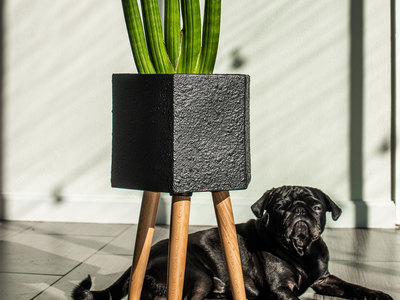 Hide + Seek Supply Co.
Paul Ceramic Planter
Formed in the shape of a hexagon and coated in a textured matte finish, the Paul Ceramic Planter serves as a classic vessel for your favorite indoor plant. The black finish contrasts nicely with 3 beech wood legs, which are easy to attach. Tested to hold up to 100 pounds, simple place a small stone in the base for drainage and plant your favorite green friend.
Product number: 4013
Average Rating:
4.5
Votes:
1
Reviews:
5
Price: $
80.00 USD
Condition:
new