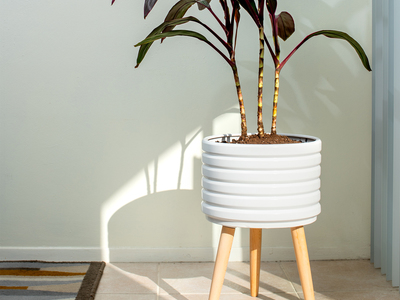 Hide + Seek Supply Co.
Groove Ceramic Planter
The Groove Planter is a modern vessel for your favorite indoor plant. This elegant planter features a matte white ceramic base set atop 3 beechwood legs that are easy to attach. All that's left is to place a few stones in the base for drainage, and plant your favorite green friend.
Product number: 4015
Average Rating:
4.5
Votes:
1
Reviews:
5
Price: $
120.00 USD
Condition:
new