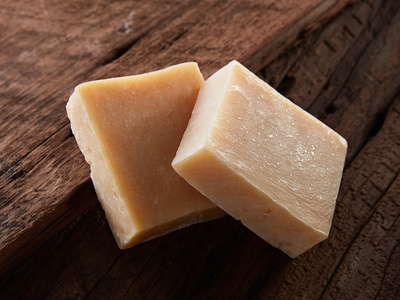 Grondyke Soap Company
Durden Cedarwood Pheromone Soap
Durden Cedarwood Pheromone Soap is a lightly scented bar of all-natural soap infused with a proprietary bio-identical pheromone formula designed in tandem by a clinical psychologist and a pheromone expert. With Androstenone at the base, this targeted pheromone fusion works on a chemical level to attract those around you and create a positive reaction to your presence.This Fight Club inspired formula is just the thing you need if you want to be on top of your game from the moment you step out of the shower. Scented with natural cedarwood and citrus, it offers a clean, light scent that's plenty attractive all on its own.
Product number: 0002
Average Rating:
4.5
Votes:
1
Reviews:
5
Price: $
20.00 USD
Condition:
new