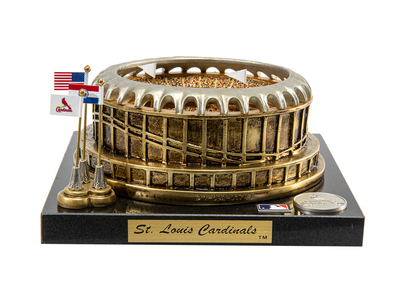 Westbrook Sports Classics
Busch Memorial Stadium
Bring your favorite baseball memories home with this unique, handcrafted baseball stadium recreation. Crafted by the award-winning artist John Kimball Westbrook, this stadium replica is made from cast bronze composite and mounted on a natural marble base. Meant to be collected and admired for years to come, the process of creation takes Westbrook about two months to complete. Elevate your home or office space with this scene stealer!
Product number: 1005W
Average Rating:
4.5
Votes:
1
Reviews:
5
Price: $
299.00 USD
Condition:
new