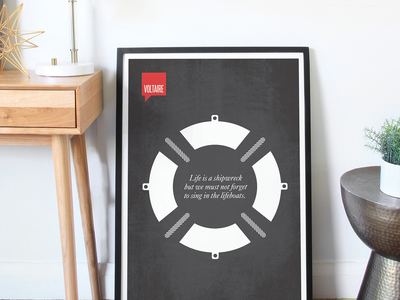 Design Different Illustrated Typography Wall Art Voltaire // Shipwreck (18"W x 24"H) by Touch Of Modern
Minimalist, bold, and thought-provoking; this collection of beautifully illustrated prints offers a clever take on famous quotes from some of the world's greatest minds. Each presents a stylish and imaginative interpretation of their wise words to create a timeless piece of art perfect for adding a touch of inspiration to your space.
Price: $
21.99
Condition:
new
Thank you for visiting Mantique Gifts, where you can shop for the man in your life and find the perfect gifts for him.